On March 27th and 28th 2008 I had the occasion to be out at the Homestead race track for practice and qualifing. The Rolex Series joined the Gainsco Grand Prix of Miami which also included the new Indy car series as well in two separate races. Unfortunately I could not stay for race day as South Beach and the Barrette Jackson auctions beckoned me on.
Here are some shots and thoughts of the two days I spent there with HyperSport.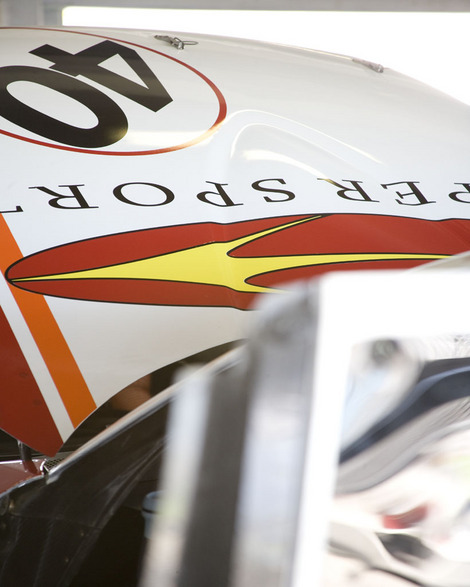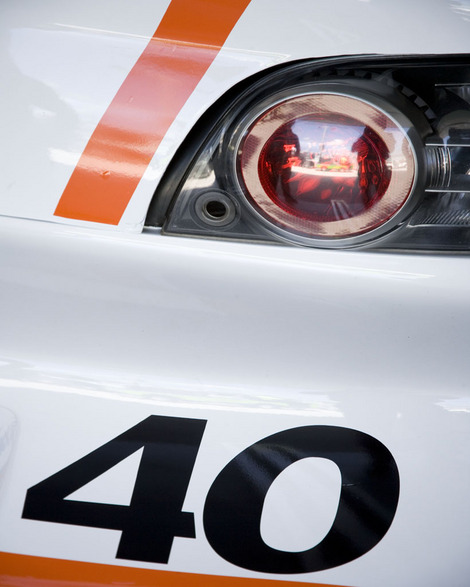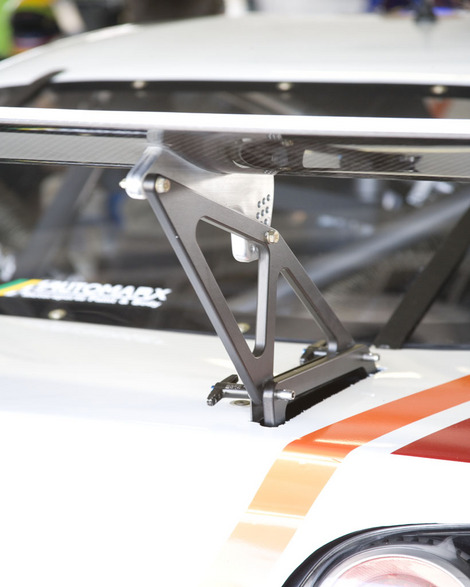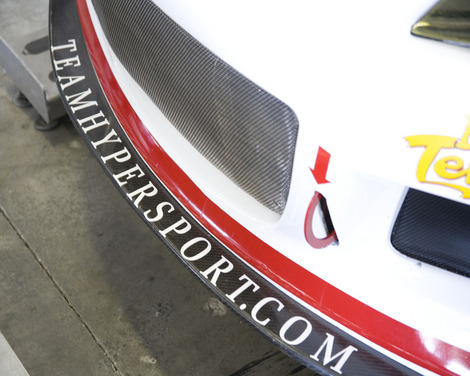 Detailed shots of the newly painted #40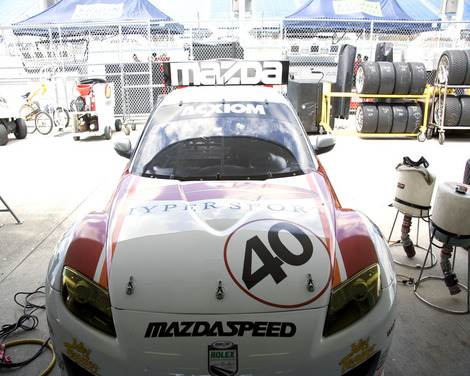 Out of the garage and out to the hopping pit lane for practice.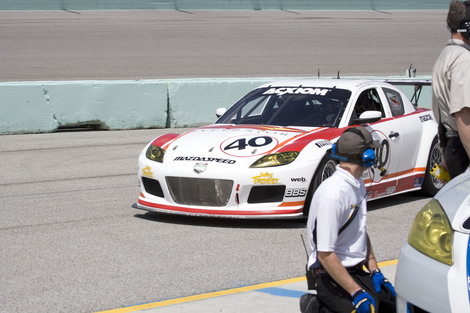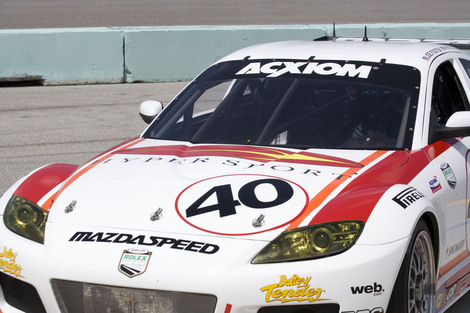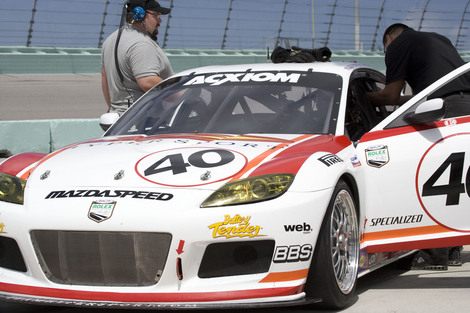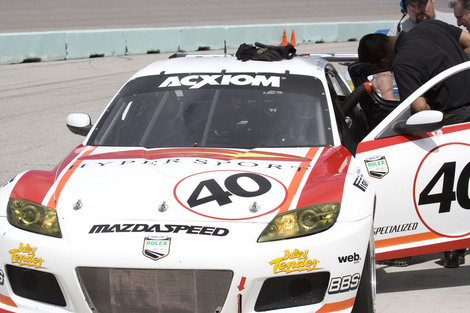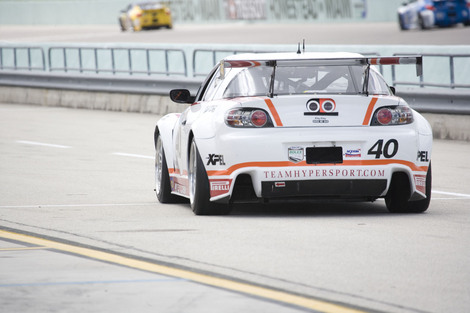 There was a F430 in the GT class.
What an incredible looking car.
Here are a few shots from that.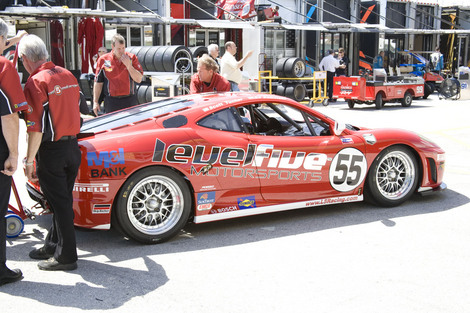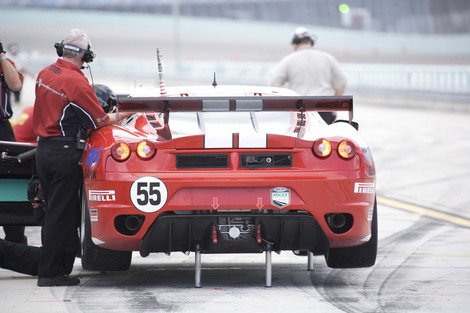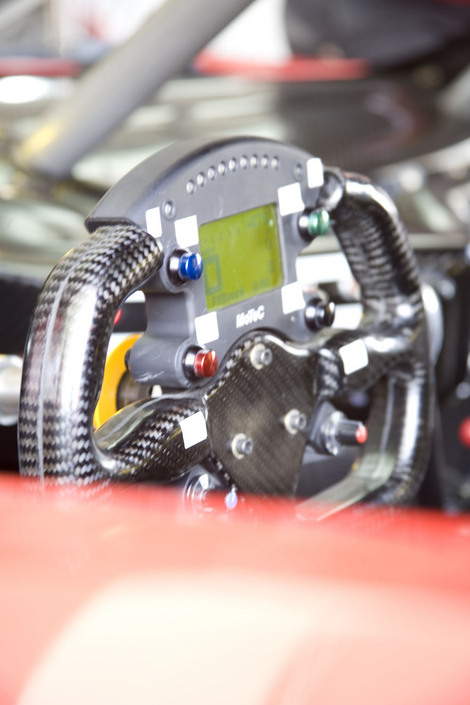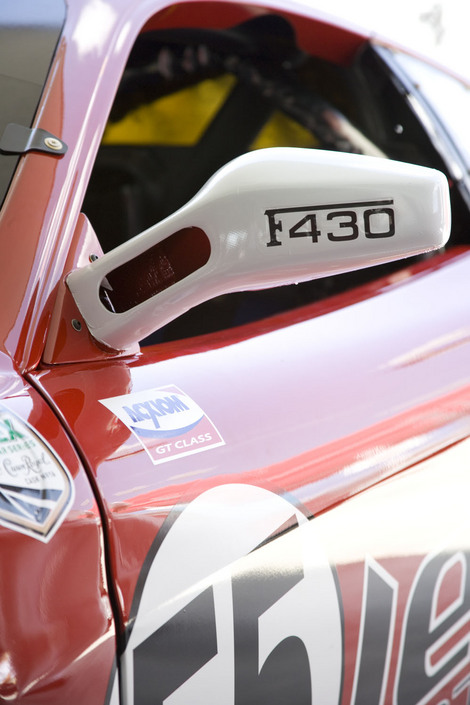 Truly a beautiful piece of technology and art.
The following are random shots from around the track that caught my eye.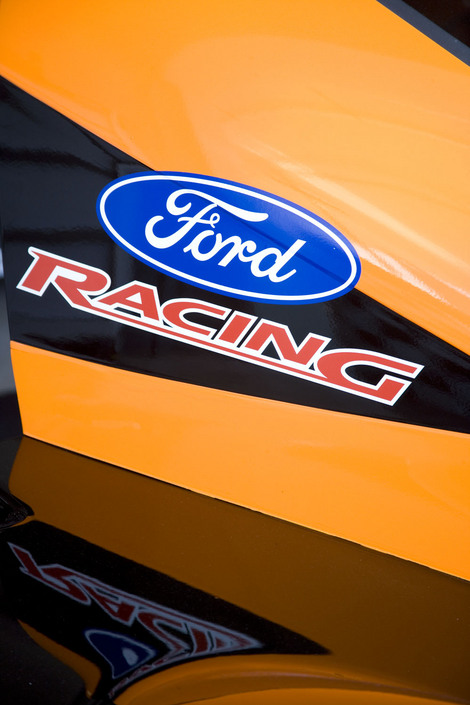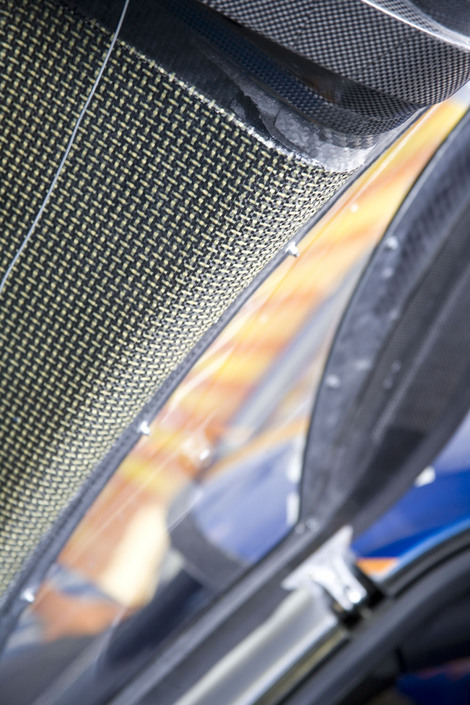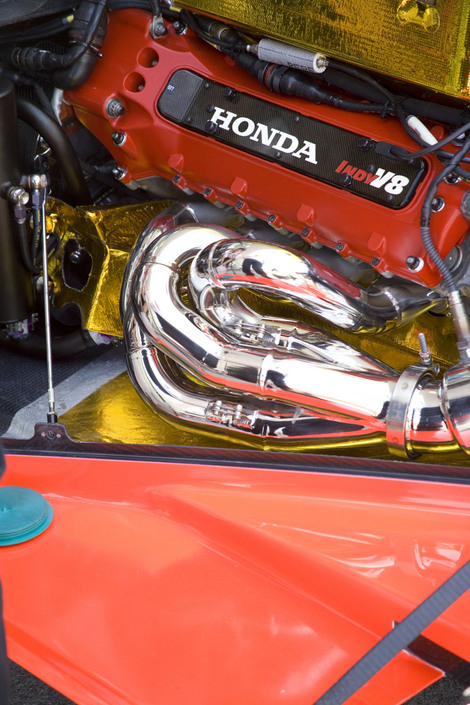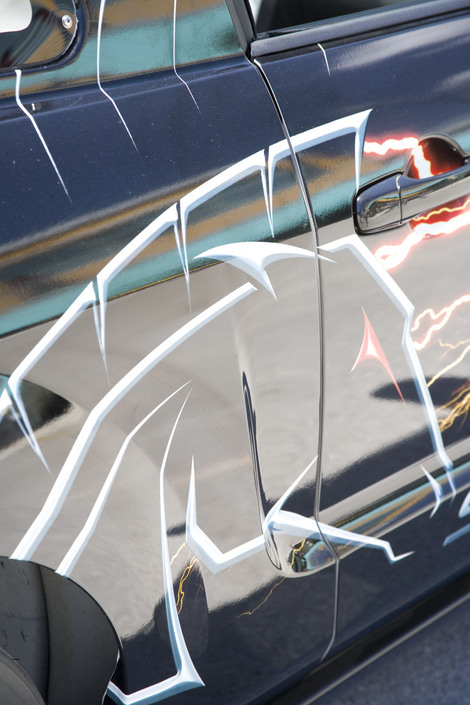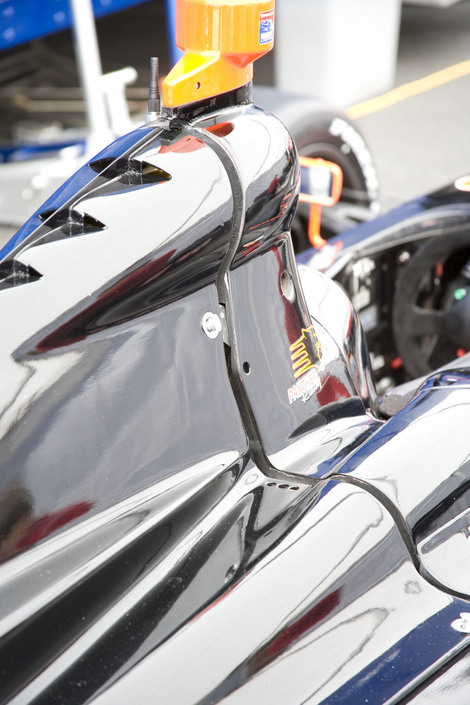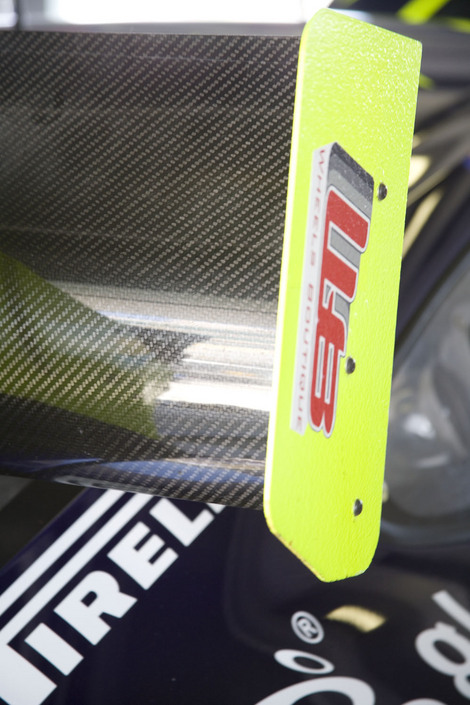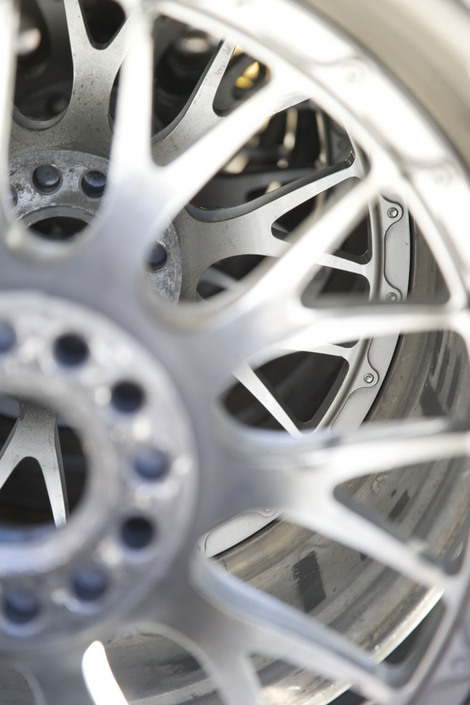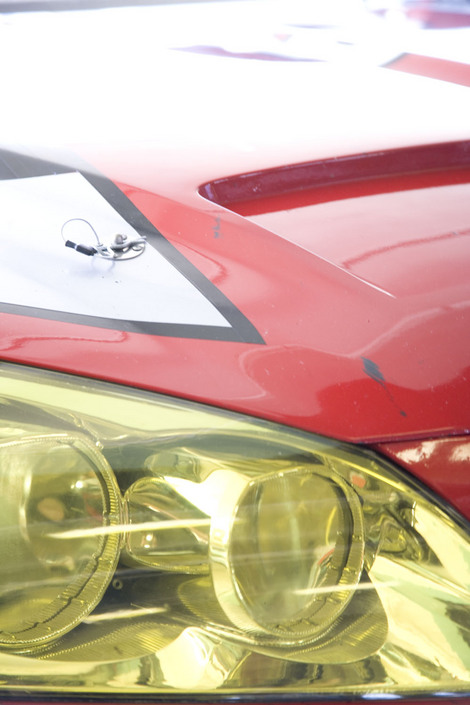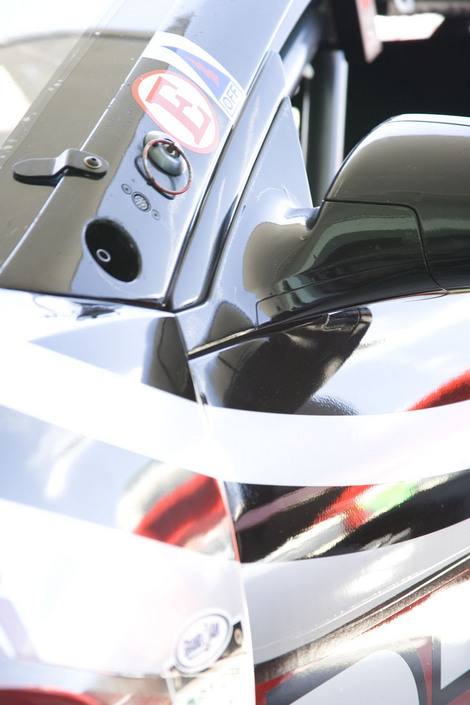 Including a short visit with the very beautiful and fast Cyndie Allemann in her garage before the indy car practice.
She was very nice such a refreshing person and HOT!!!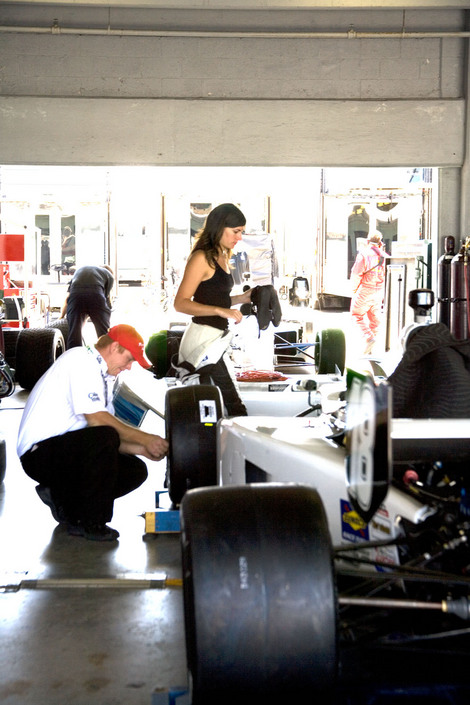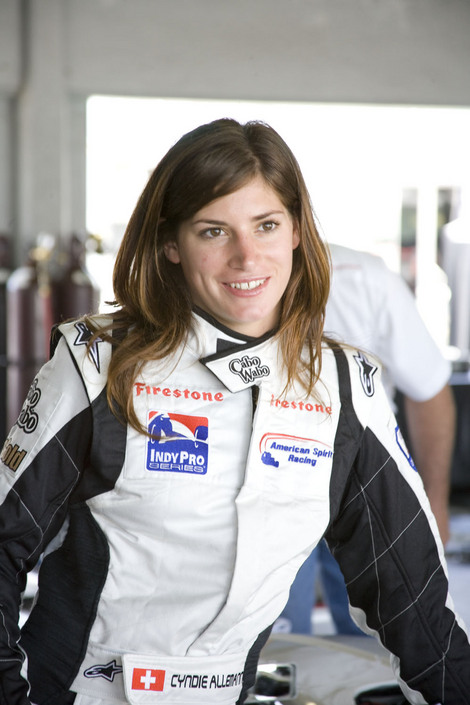 Look at that smile!!!
It says it all.
Hyper-Sport continues to practice adjusting suspension and the motor for qualifing.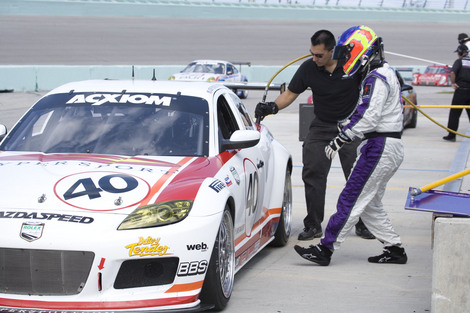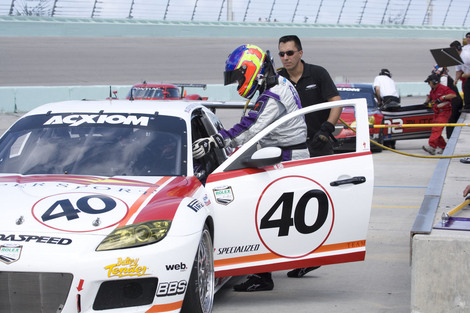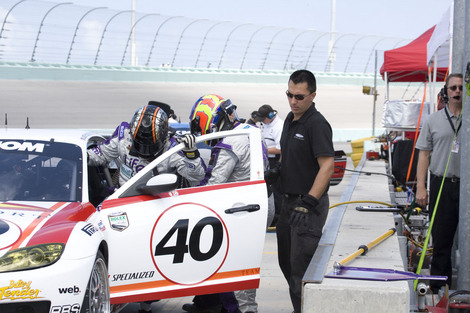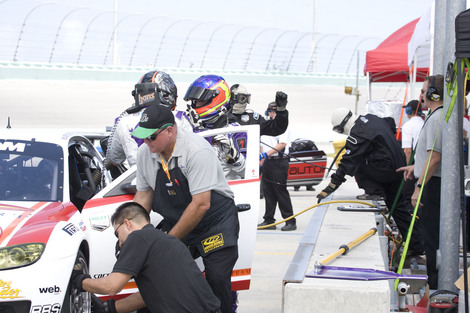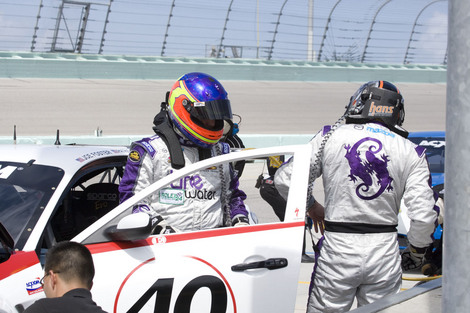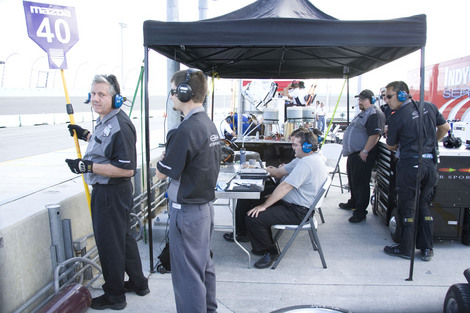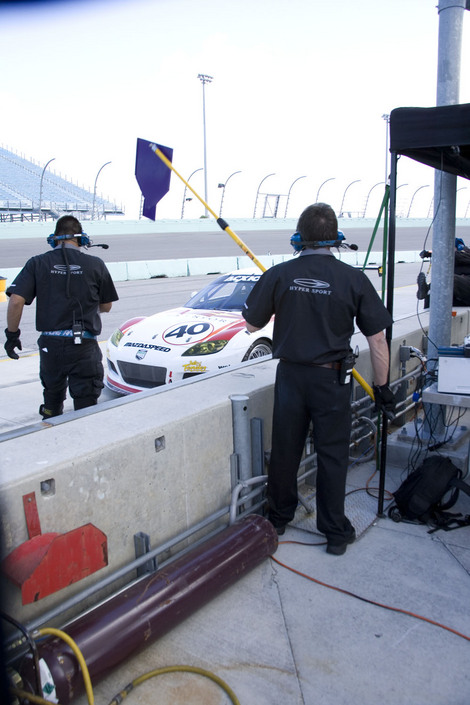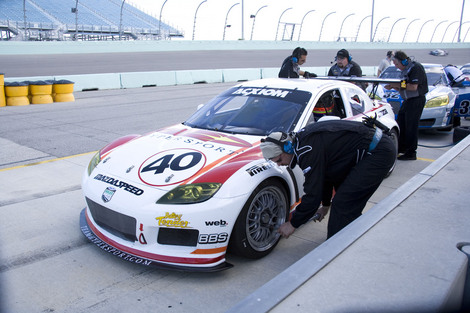 The team set-up on pit lane.
All the way at the beginning of pit lane camped out.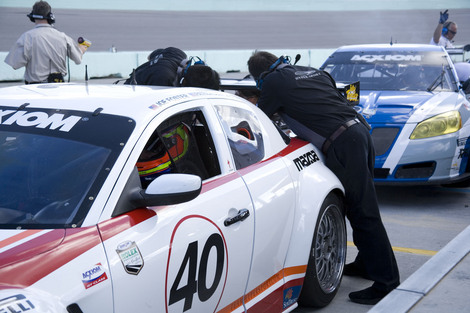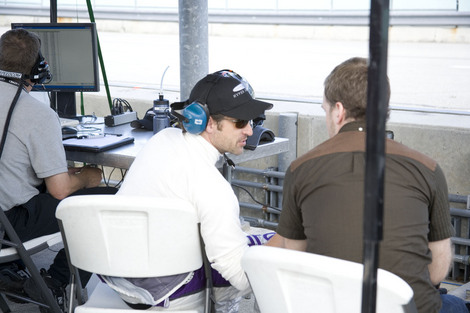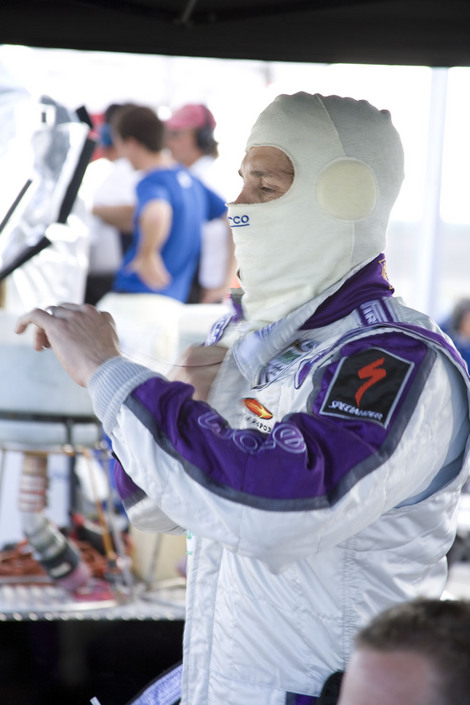 Patrick preparing for his practice session.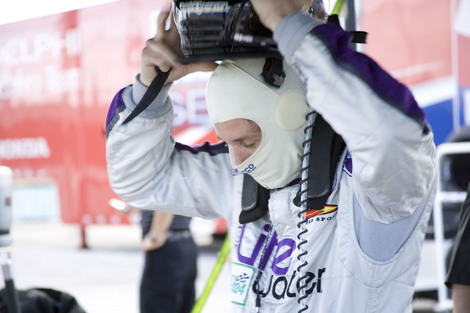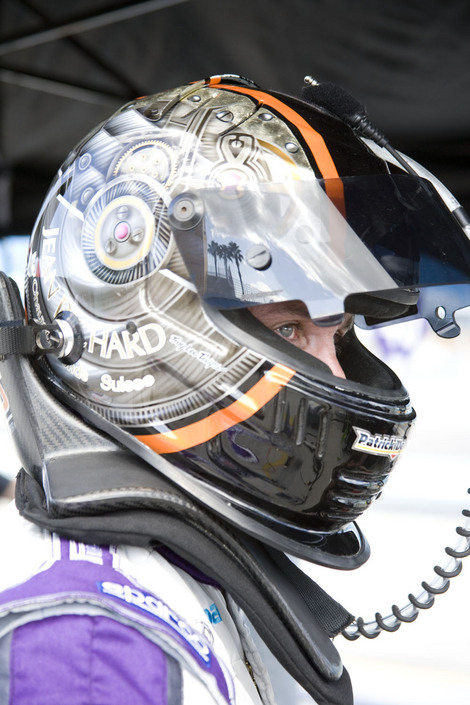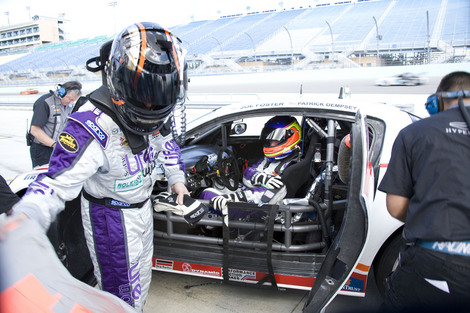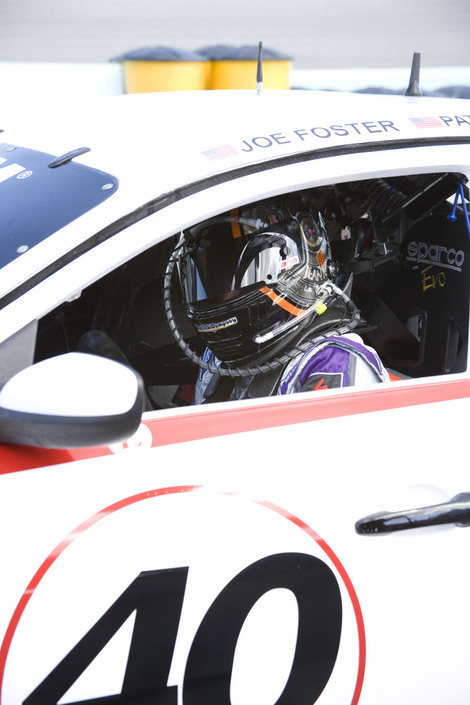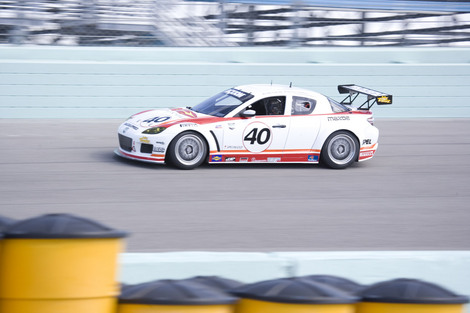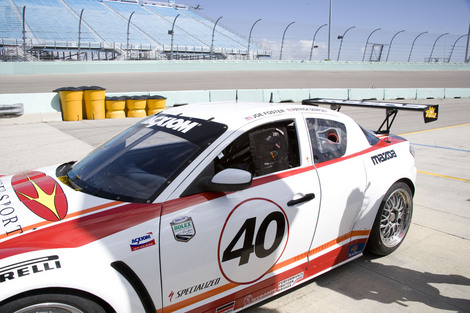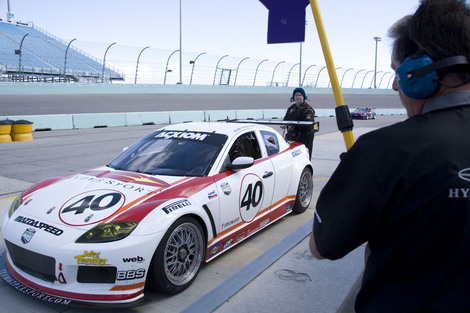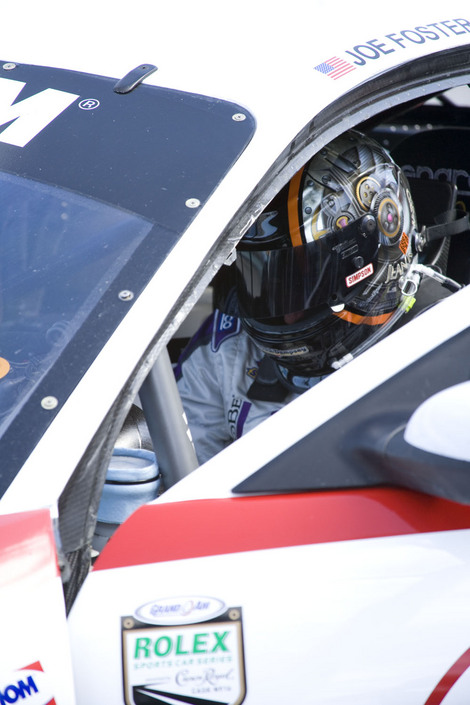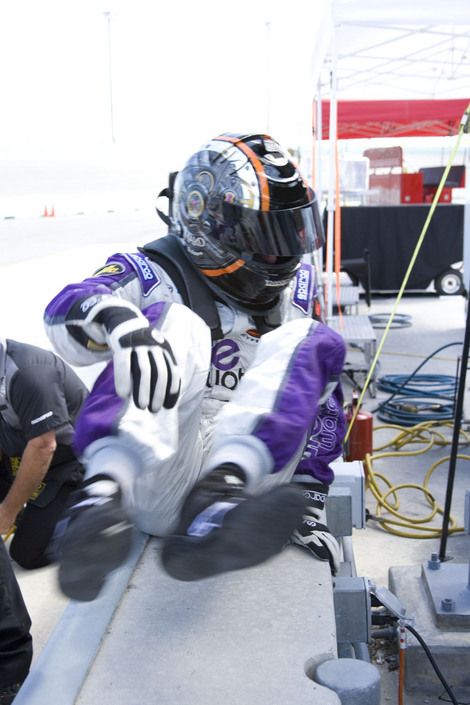 Patrick swings over the pit wall after practice.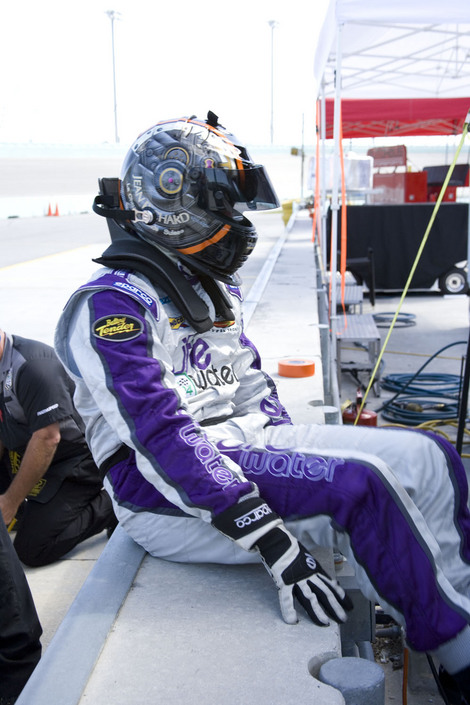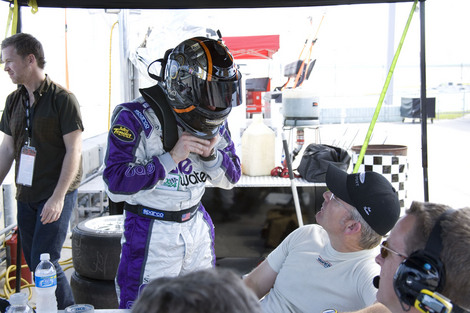 Patrick stratigizes with Joe Foster.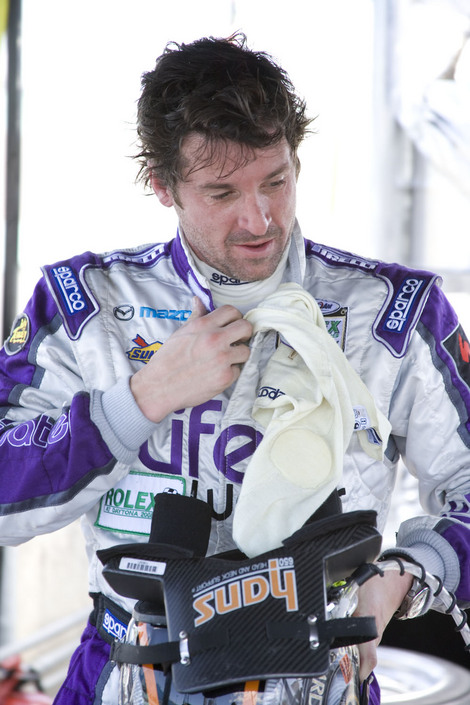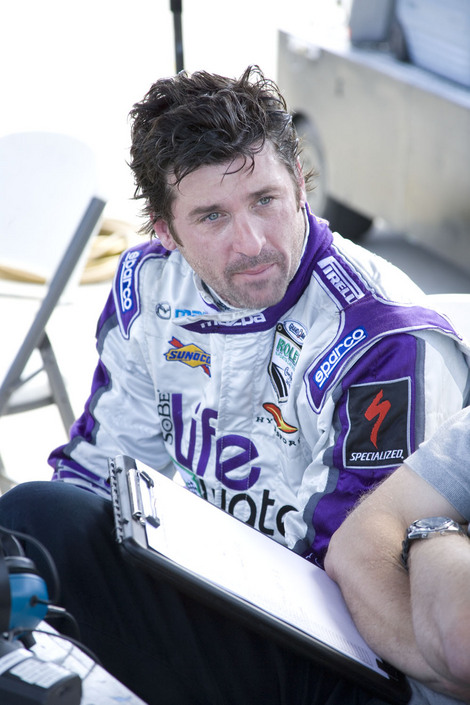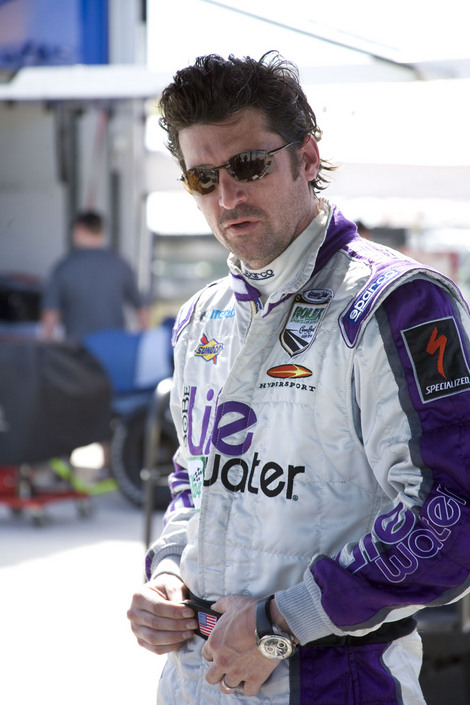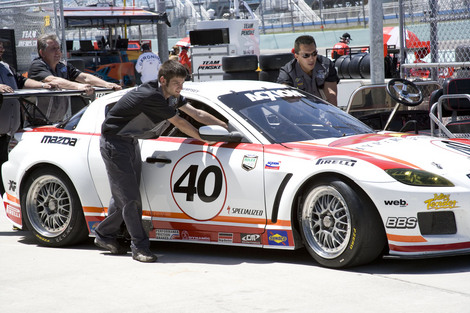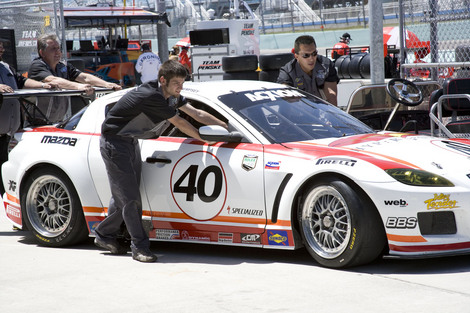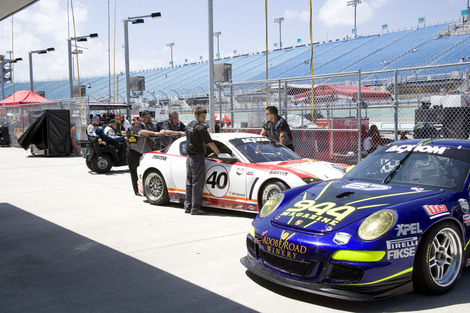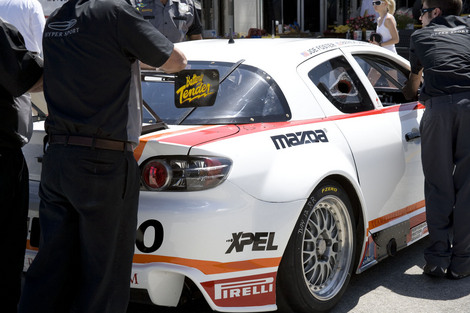 Back to the garage and the end of the day.
I did not have a chance to walk the track while there I stayed in the garage and pit areas.
It was a great couple of days.
Of course everyone on the team was great thanks for letting me hangout and document the goings on.
Posted 05/31/08 @ 09:19 PM | Tags: Hyper-Sport Racing, Patrick Dempsey, Joe Foster, Romeo Kapudija, Grand Am Rolex Series, Cyndie Allemann, Gainsco Grand Prix of Miami, Hyper Sport, Indy Car Racing