This year I was only able to spend Thursday afternoon at the race track on the first practice day.
Upon my arrival my friend Romeo Kapudija had just finished two laps when he was called in because the techs had put to much oil in the motor and he was smoking. Fearing an oil spill he was black flagged off the track. This year he is driving for the Battery Tender Racing Team that have fielded two cars in the GT class a Pontiac GTO.R # 21 and a Porsche GT3 # 31.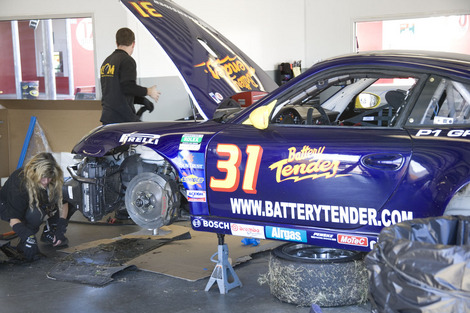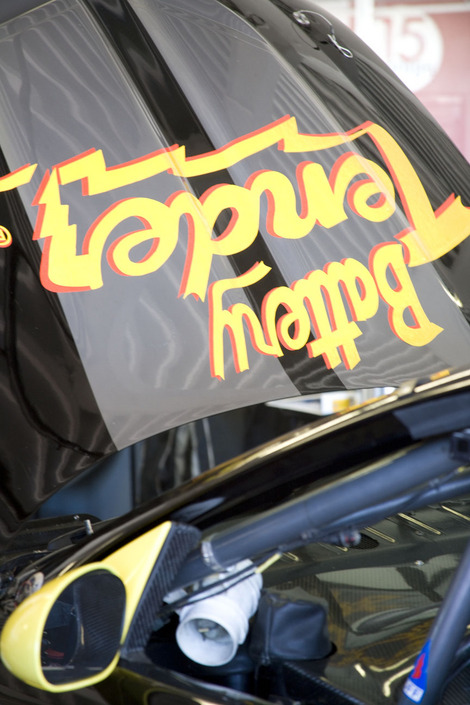 Directly following these events the Porsche goes out with another driver after an oil adjustment and on the first turn the guy spins out and rear ends the wall bending the frame and displacing the motor. The car looked like it was finished. It spent the night at the frame shop which managed to somewhat straighten it out. Needless to say they did not qualify and started the race second from the last in the field.
Plagued with problems the #31 Porsche GT3 finished 43rd after completing only 245 laps.
The #21 Pontiac GTO.R finished 37th after completing 321 laps with several of it's own problems.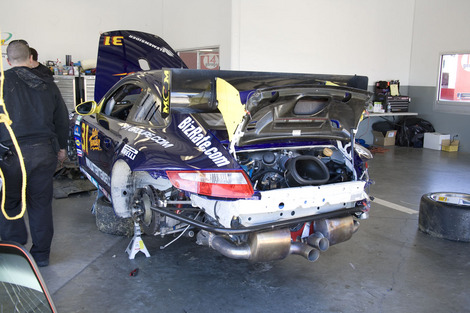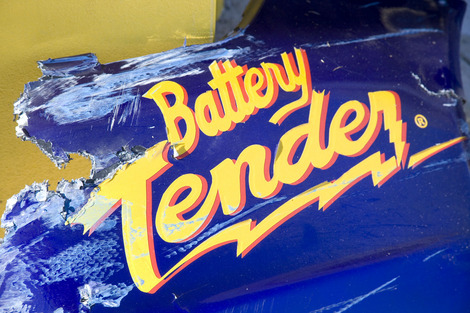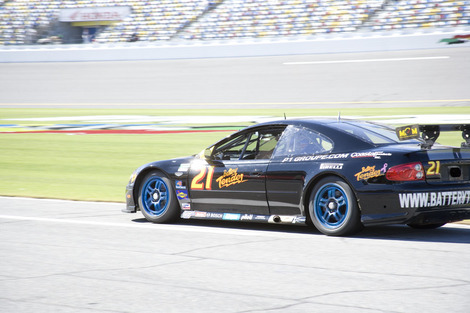 I also had a chance to quickly visit with Dempsey Racing who I know from last years shoot when they where Hypersport Racing. The whole crew were very gracious and I was able to caught some of their practice session.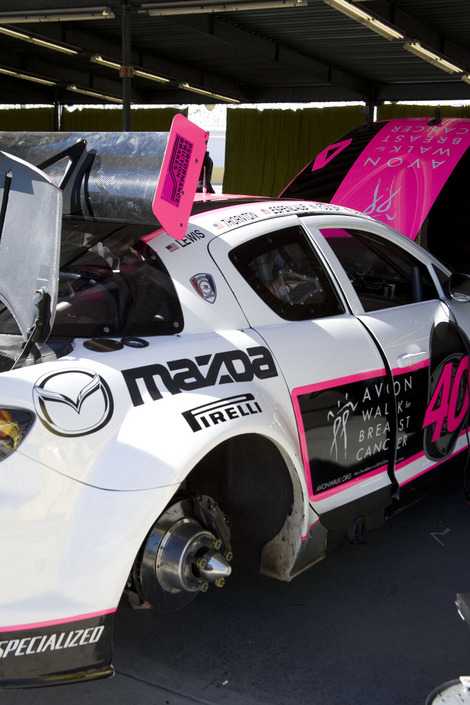 Patrick's Mazda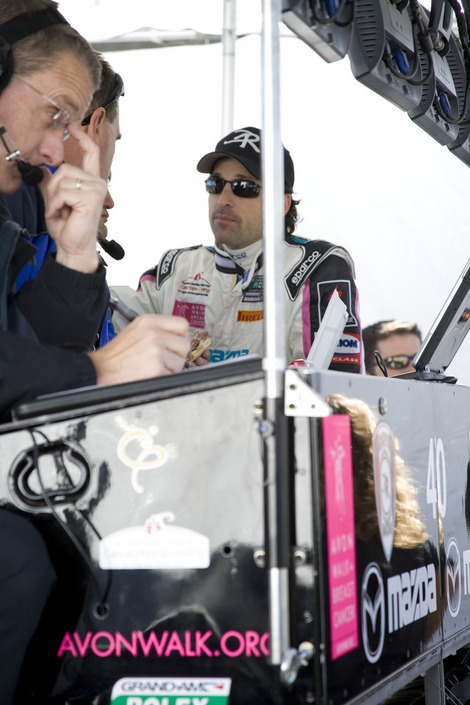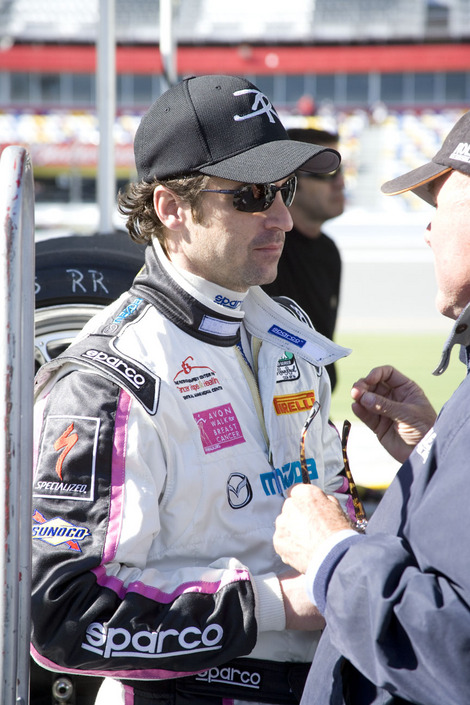 Patrick Dempsey at the practice secession Thursday.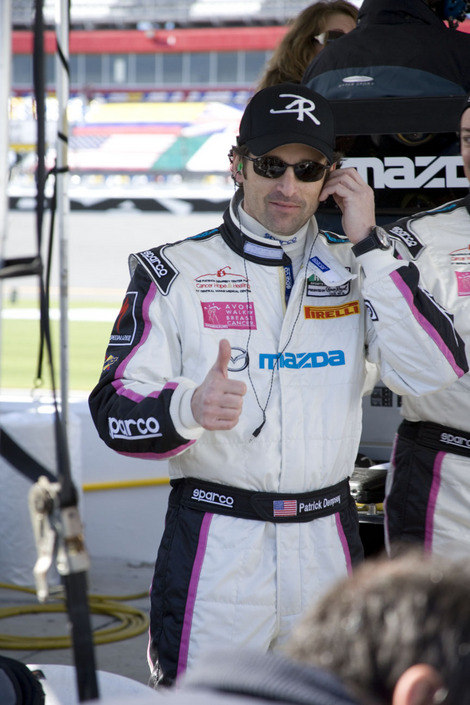 Patrick gives me the thumbs up!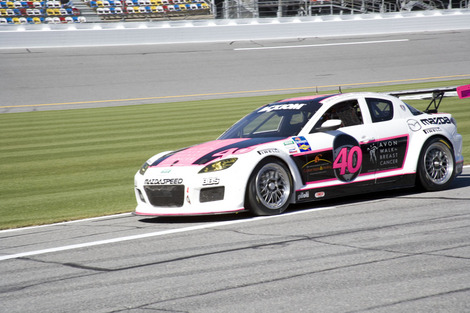 Other random shots from my wandering that afternoon.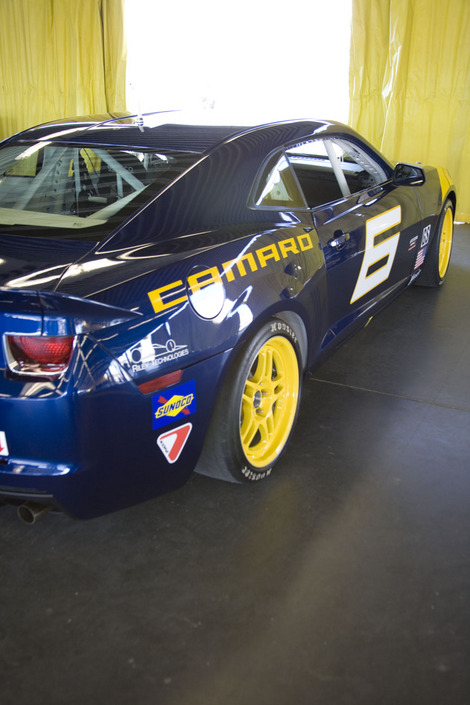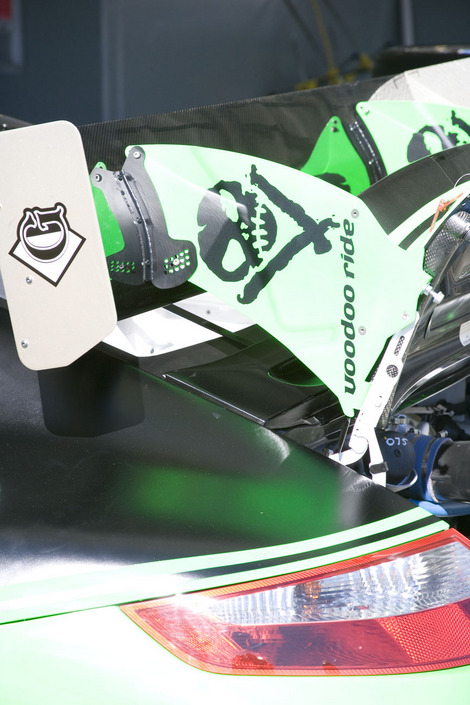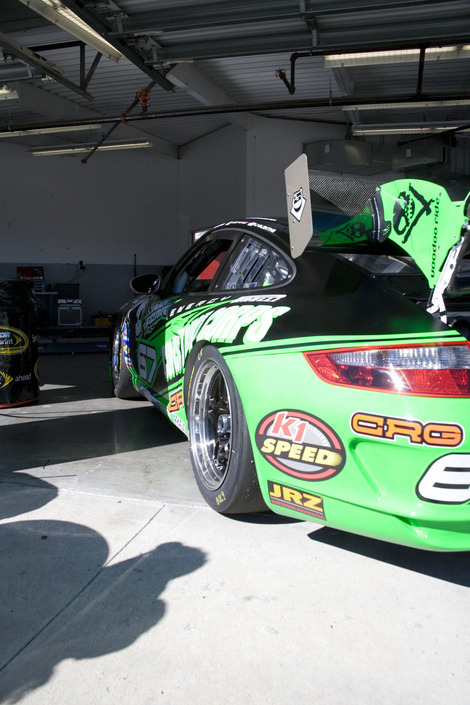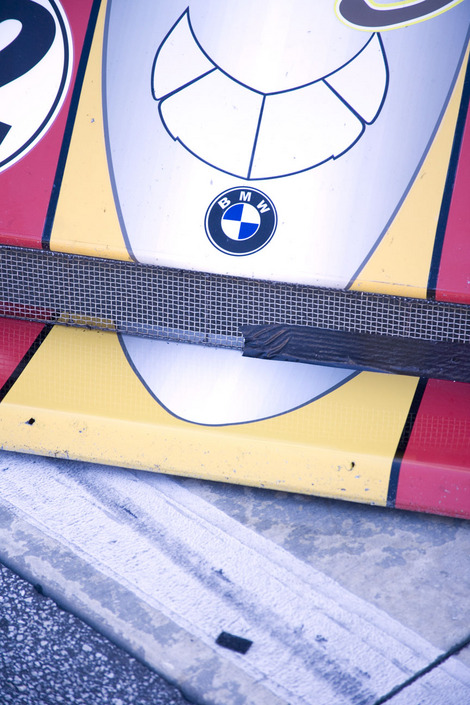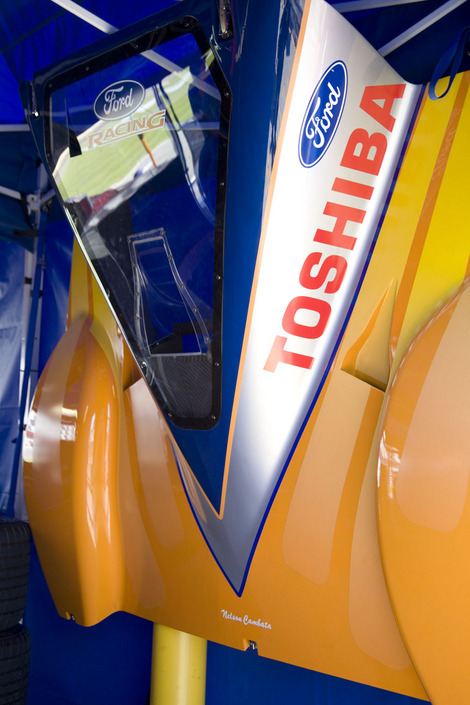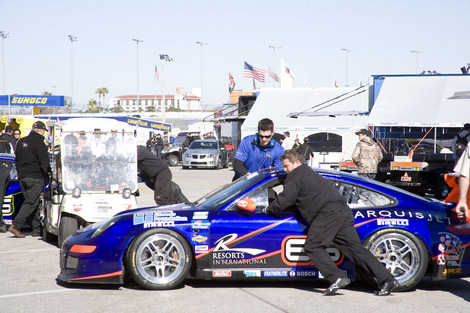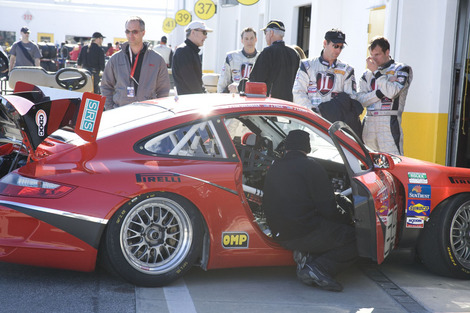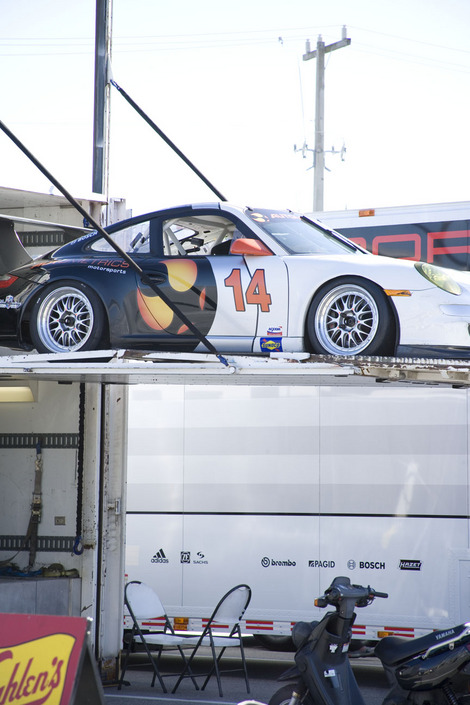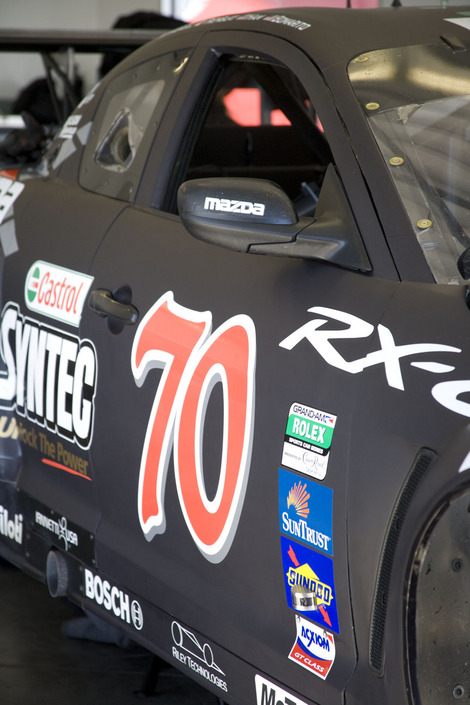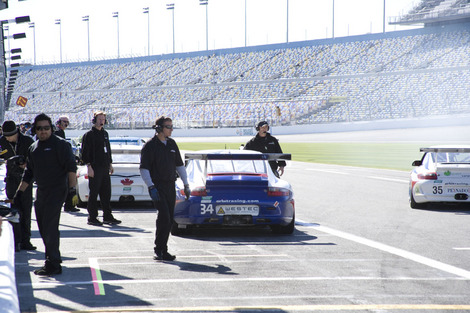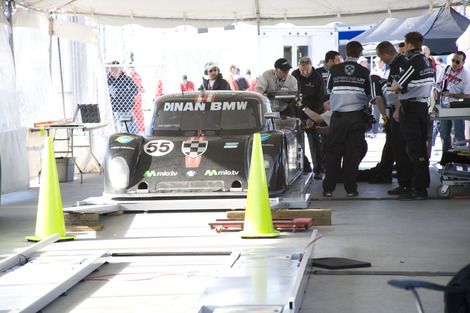 That Thursday was fairly quite the real action starts with qualifying and then of course the race.
Images from the Grand Am website: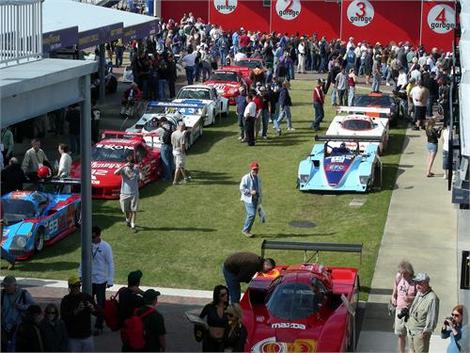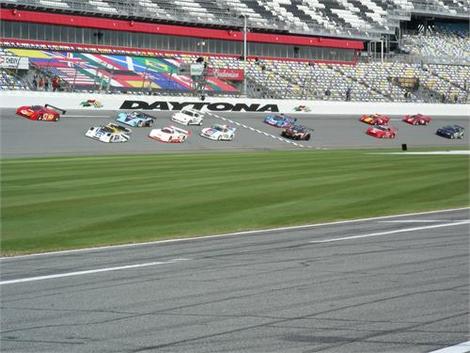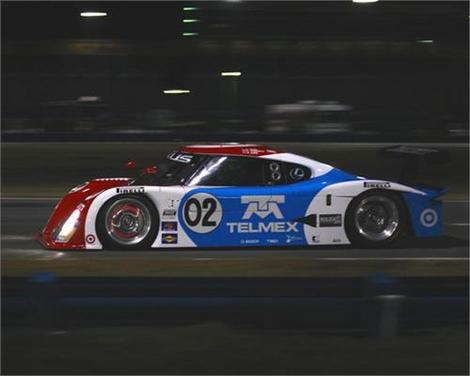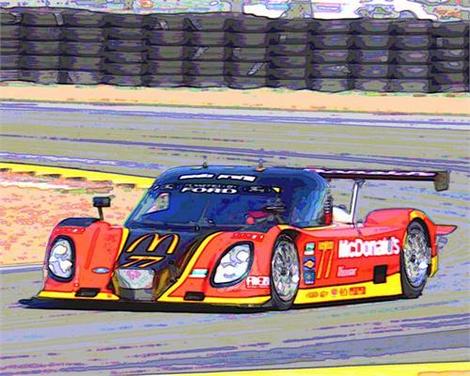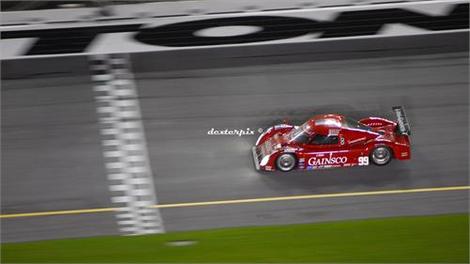 Posted 02/15/09 @ 02:39 PM | Tags: Rolex 24 at Daytona, Battery Tender Racing, Dempsey Racing, Patrick Dempsey, Romeo Kapudija, Joe Foster, Daytona Prototype, GT class Grand Am, GTO, Mazda RX 8