Remanufactured 1965 Shelby Cobra 427 SC by Superformance built in a factory it is not a kit car. Black w/ white stripes built in the summer of 2007 Currently I have driven just over 3,200 miles
For those interested:
I am running a top of the line all polished Rouse 351 windsor motor 4 bolt main bored and stroked to 427 with a street/strip cam pushing 550 hp.
The cam is HOT.
While touring on the race track with racing fuel it ROCKS!!!
In 2008 at Road America during the touring the ZO6 vettes tried but failed to pass me. Please note that touring is a chance to put your car on the race track to experience how it handles and performs - it is for fun and noncompetitive - I have taken the ute most car of my Cobra with yearly oil changes and inspections by a Superformance dealer.
I went from 15th in line to one car behind the pace car.
Could have passed him too but hey it was touring.
Mind you I never had the car over 100 mph in the straights and it handles like a dream in the curves with the small block and the weight distribution and low profile tires.
Other goodies:
Optional Rouse/Shelby valve covers and air cleaner
High performance clutch with scatter shield
Stainless steel expansion tank
Tremec TKO 600 5 speed torque rated 600 ft/lbs 26 spline input shaft, 31 spline output shaft, 2.81 1st, 1.89 2nd, 1.28 3rd, 1.00 4th, .82 5th
Wilwood fully vented disc brakes front and rear
Billstein custom adjustable coil-over shocks
Tri-bar headlights (blue)
Ceramic perforated heat shield pipe covers
18" Halibrand style 6 pin drive knock off wheels centers black and low profile tires
AC wheel centers, AC steering wheel center, and AC aluminum pedals
Jordan shifter
Shelby/Autometer optional gauges
Chrome fire extinguisher
Simpson harnesses with submarine belt (5pt.)
and much much more.
A view under the hood: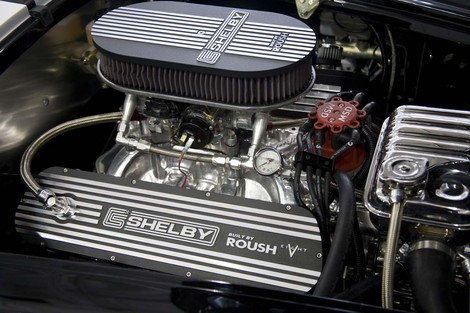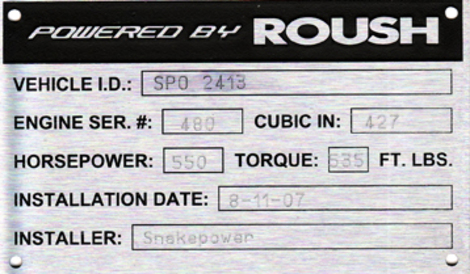 Rouse certification plate for the engine
Photos from touring at Road America at the Kohler Challenge/Brian Redman Classic: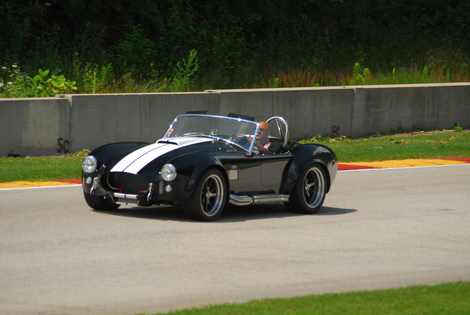 Touring at Road America july 2008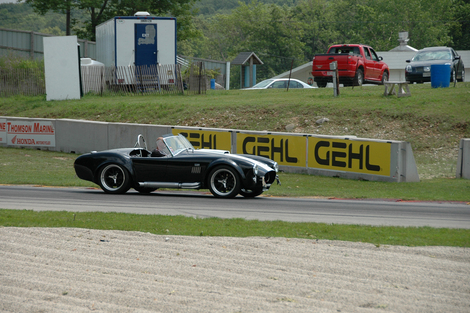 Touring at Road America july 2008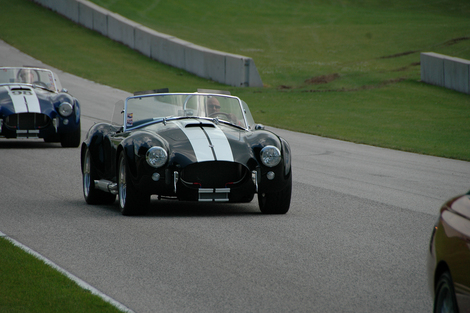 Touring at Road America July 2008
Touring at Road America July 2008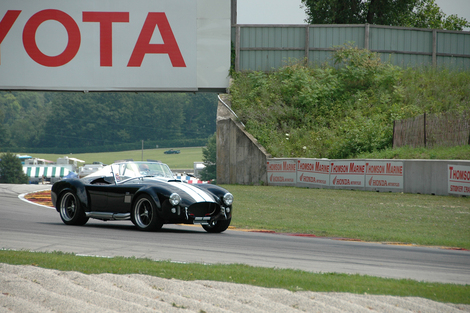 Touring at Road America July 2008
Some shots in the driveway: from August 2010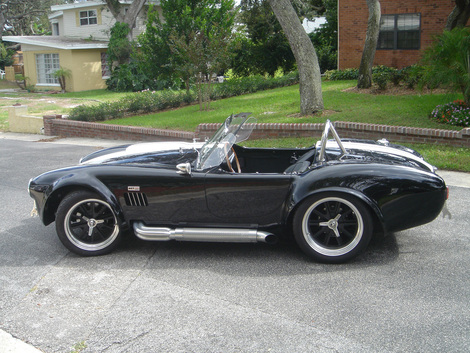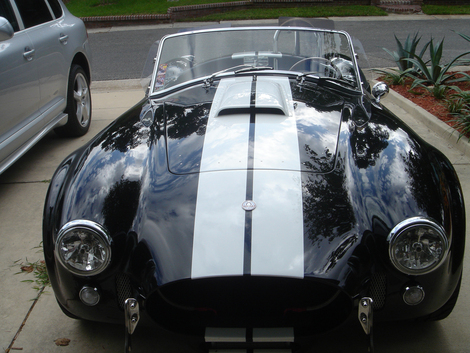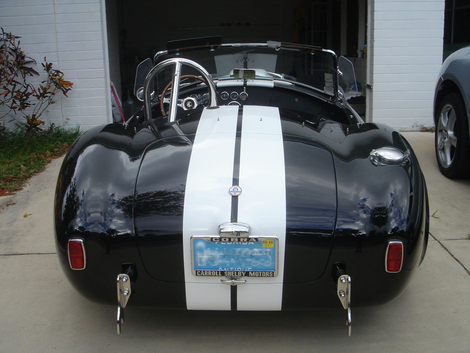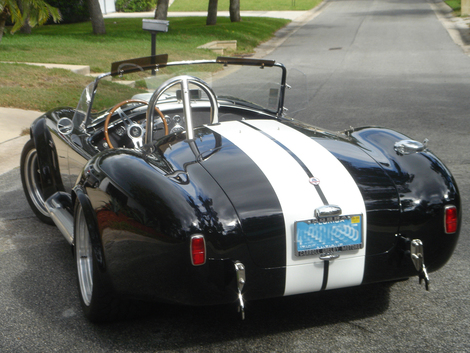 Great short - applause to my good buddy Carlos Segura of Cartype. See my links for direct access.
Posted 07/16/08 @ 04:23 PM | Tags: cobra, shelby cobra, shelby cobra 427 sc, cartype, Carlos Segura, Superformance MK lll, Chris Manfre, cobra on track at Road America, Superformance MK lll on track at Road America, video of cobra ride